You see, I believe we've lost The Ancient Food Wisdom Of Our Grandmothers...
Which is why I created the complete guide to inner health and outward beauty using nothing but everyday natural foods. To reclaim the natural, authentic beauty we have as women and in the process turning back the clock, making us look and feel younger than we have in years.
This simple-yet-comprehensive blueprint will completely transform your life.
Any nagging health issues will disappear...
Your assortment of expensive cosmetics will be pared down to a few natural alternatives…
You'll eat better, have more energy, look and feel younger, have clearer skin and thicker, more lustrous hair…
You'll feel and look like a new woman in practically no time at all.
And that's why I can talk to you today with a blueprint, a system, a fool-proof guide so that you too can make the same transformation to reclaim and ENHANCE your beauty.
The goal here is to start enjoying food in a new way. As if each meal, each snack, each drink was your personal beauty regimen. Making you more and more beautiful by the moment. Giving you dramatic and immediate rewards.
Can you eat a facial? Can you drink a massage?
Absolutely!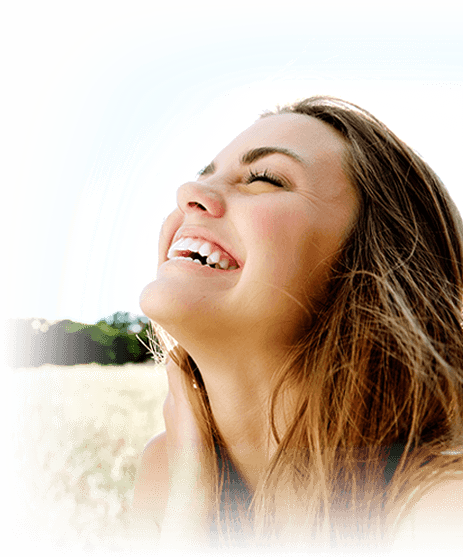 Yes, even enjoying a delicious steak from time to time can be like a mini-spa day.
Over a very short period of time, you'll discover foods that give you a total head to toe beauty makeover.
From now on, you'll be eating for beauty as well as for health and energy. Foods beat out ANYTHING a scientist or chemist can produce in the lab.
What's fascinating is you'll see how quickly your skin will respond. Like a plant that's been starved for water and sunlight, it'll respond eagerly and favorably to your new food choices.
But where do you start? What should you do?
Sure, you could try and do all the research yourself. But I have to tell you, it's technical, it's time consuming and it's treacherous.
There's so much misinformation, so many dead ends. So many rabbit holes that don't lead anywhere.
Most of it is rubbish.
And when you do find a nugget of information? It's usually shrouded in so much scientific gobble-de-gook, you spend hours and sometimes days trying to figure out how to apply it.
So why bother? Especially when I've done ALL the work for you.
Introducing...
Primal Beauty Secrets

A day-by-day, step-by-step, program to enhance your radiant glow and natural beauty.
In the next 21 days, it's guaranteed to...
Bring out your naturally radiant skin and beautiful complexion
Help you lose stubborn weight around your waist, thighs and tush
Reduce fine lines and wrinkles
Smooth your complexion, helping make pimples, blackheads and acne disappear
Make hair softer, smoother, shinier and more manageable
Turn dull, brittle nails soft and supple
Bring out the color, clearness and clarity of your eyes...
And even reduce plaque on your teeth!
At the same time, because of the health-improving eating plan you're getting, whatever health conditions you're currently facing, you'll start to notice them retreating as well.
As you now know, my motivation for creating this program runs deep.
My personal quest to regain the figure, energy and looks I thought had been stolen from me… but also my crusade against the cosmetics industry and the harmful ingredients they put in their products.
So by popular demand I've created this unique beauty program.
My goal is simple:
To make you prettier, sexier, leaner... literally more beautiful by the day!
Just download Primal Beauty Secrets, and I'll show you the specific things to eat and drink, revealing the lean, sexy and (even more) beautiful body underneath.
And don't just take it from me…

This program is a godsend. I'm melting fat and my acne is clearing...
By Laurie D.
"Neely, this program is a godsend. I'm melting fat and my acne is clearing. With your meals, I don't feel like I'm dieting at all. Absolutely no cravings!"

My health has rebounded. I look like a different person.
By Katie M.
"I know these recipes are easy to make and delicious because I've made each one myself at least twice. My health has rebounded. I look like a different person. Neely's put together an amazing program which I think every woman would benefit from."
Here's everything you get in the program...
First, the 3 core modules are laid out in detail in the Primal Beauty Secrets program.
As soon as tomorrow, you'll start saying goodbye to the old 'dated' you and hello to the beautiful, vibrant woman you really are. Get ready for an amazing transformation.
Here's everything you get:

The Primal Beauty Manual
Your journey to discovering (or rediscovering) your natural beauty begins here. The Primal Beauty Manual is your guide to becoming the most beautiful, healthiest version of YOU possible.
Inside, you'll discover…
Primal Beauty Principles and why this is about so much more than looking great, but also taking control of your life (maybe for the first time)…
5 Reasons every diet you've ever tried before has FAILED you…
The Primal Beauty Cheat Sheet – simply follow these 9 steps to become a sexier little beast in no time…
The Dirty Little Lies of the Food Companies and how to really know what you're eating (including the "sneaky" and deceptive names for foods you must avoid)…
Neely's Skincare Recipes – targeted to individual challenges, you'll find unusual solutions to common complaints such as ageing skin, "man hands", oily skin, ultra-senstivie skin, dry cuticles and over a dozen more…
Then you'll discover Simple Raw Foods That Make Your Skin Shine…
The #1 Most Important Ingredient for Natural Beauty... and…
My 80/20 approach to my personal collection of Primal Beauty Superfoods…
In short? You'll discover the Primal Beauty way to giving your face and body the makeover they need. You learn the specific foods that will transform your beauty--all in only 6 weeks!
I share not only what to eat, but why you should eat it. I give you the specific beauty benefits and nutrition of each food.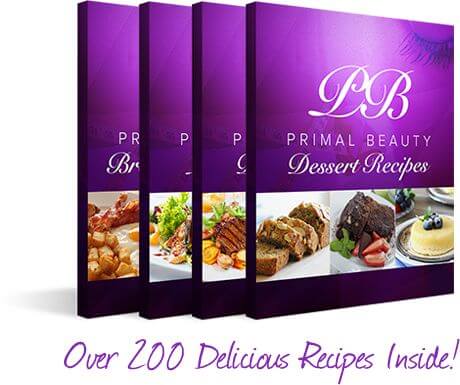 Then, you get my step-by-step Primal Beauty recipes for nutritious, delicious meals. All you can easily make in your own kitchen with very little effort.
We've got Primal Beauty breakfasts, lunches, dinners and desserts covered. A total of over 200 recipes.
Who says you have to give up mouth-watering, supremely satisfying food to look good?
And all of the recipes are so little effort to make it's not even funny. Now, you don't have to be a chef to make delicious, nutritious meals and snacks.
In addition, all the foods, meals, snacks and drinks are indexed by beauty benefit and by food. In other words?
You can laser-target your beauty issues with the benefits you want to get out of the program.
That means you can focus on what your body needs to turn things around…
Wave Goodbye To...
Pimples, zits and acne…
Unsightly blackheads…
Dry or oily skin…
Fine lines and wrinkles…
Age spots…
Varicose veins…
Nails with ridges…
Low sex drive…
Remember, everything I share with you is based upon proven science. I firmly believe in the health benefits of the Primal Beauty eating lifestyle.
I believe it pulled me back from the brink of a deep depression and made me 10x the woman I was back then.
With Primal Beauty Secrets, what you're getting is a simple, step-by-step plan to bring out your natural, feminine beauty.
Once you're on the plan, here's what you'll also discover...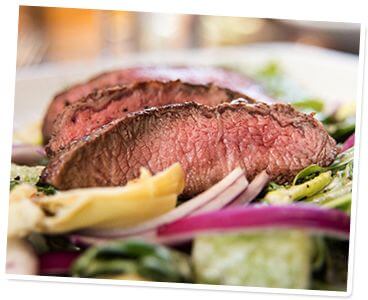 Freedom from cravings and out-of-control binge eating (like I used to suffer from)
Clear skin, healthier skin... plump, ample, and firm because of increased hydration, collagen and alkalinity
More energy and less stress
Reduced bags, dark circles and under-eye puffiness
Deeper, longer, more restful sleep
Quicker weight loss and a flatter belly
A massive reduction in aging – your friends will comment on "how young you're looking"
And much, much more...
Imagine looking forward to eating, looking forward to every meal, every snack…
… knowing you're melting fat...
… knowing your hair is getting more and more lustrous...
… knowing your eyes are becoming clearer and brighter...
… knowing your complexion is becoming more flawless as each day goes by...
With each and every delicious bite, you're becoming more beautiful by the hour, by the day, by the week…
That's what Primal Beauty Secrets does for you.
Eating THIS WAY unleashes your true beauty.
Martha said...

Your Primal Beauty program made a dramatic difference...
By Martha
"I used to have a wrinkle-free face. But when I raised my eyebrows? I had these tiny lines, like pages of a book.
A couple of boyfriends would point them out and I'd feel so embarrassed. Then to make matters worse, they'd literally reach out and smooth my forehead whenever I furrowed my brow. But your Primal Beauty program made a dramatic difference. Thank you."
As you look in the mirror, as you step on that scale, you'll start noticing large and small changes right away.
You'll start pulling clothes you used to look great in out of the closet, smiling to yourself as you try them on again.
First your friends will start to notice the little things. Then the compliments from total strangers will start coming in. Then the invitations and dates...
Women have told me a whole new life, a whole way of living opens for them.
For the first time in a long time, maybe in their life, they look and feel beautiful and healthy.
The outside finally matches the inside.
Now, to the committed health and beauty-minded woman, Primal Beauty Secrets is obviously worth hundreds, if not thousands of dollars.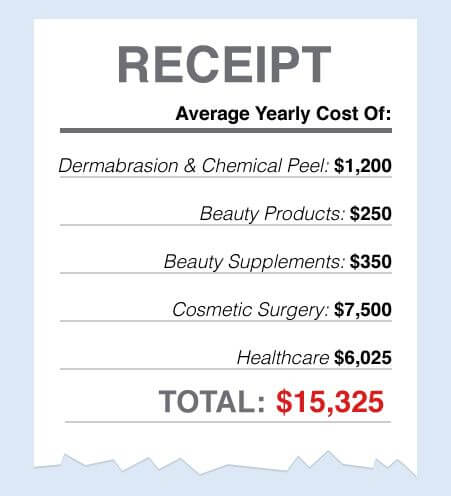 Why do I say that?
Well, think about it.
How Much money do you spend a year on...
Expensive beauty treatments like dermabrasion and chemical peels?
Your daily beauty regimen and beauty products?
Beauty-enhancing supplements like weight loss pills, vitamins and minerals?
Cosmetic surgery and injections like collagen and Botox?
Healthcare?
Listen, I'm like any girl. I love a day at the spa. There's just something about a facial. It makes me feel beautiful all over.
But I'll tell you what I love more...
I love NOT HAVING to go to the spa order to look beautiful…
I love waking up in the morning every day after a good night's sleep, looking in the mirror and thinking "Wow, what did I eat yesterday that made me look this good?!"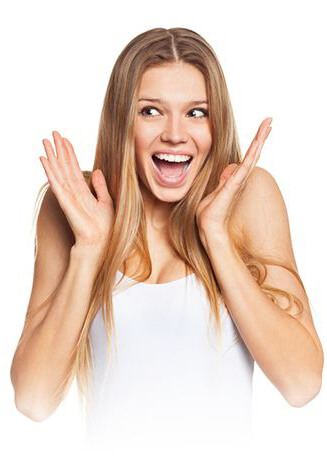 So what's all that worth in terms of money? $500 a year? $1000 a year? More?
Of course, you could book a private consult with me. That would cost you $200 for 1 hour. (Although you'd have to join the waiting list… I'm booked up for the next 2 months!)
However… you're not going to have to pay anywhere near that amount.
Just imagine everything you eat, everything you drink, enhancing your natural beauty.
These are the secrets Hollywood celebrities use to add years to their careers. Making them and keeping them attractive, beautiful and in demand at the box office.
But I designed this program not just for executives, stars and celebrities who can afford a personal chef and me as their nutritionist. I designed it for people who want to look their absolute best, no matter who they are or what they do for a living.
I figure if you're smart enough to know the wonderful ways food can improve your energy and sense of well-being, you might as well learn how to maximize the beauty benefits, right?
Ok, so what IS the price?
The full Primal Beauty Secrets system regularly sells for a total of $147. And frankly, it's a steal at that price.
As you've already seen, our files are full of amazing testimonials from women who've experienced first-hand the life-changing results.
Like Emily, who recently wrote in...
"There's a whole other side to food I never realized. Everything you said, Neely, about eating for beauty is true. I just wish I figured it out sooner. Thanks!"
Even at $147, Primal Beauty Secrets is worth WAY MORE. I mean, think about it...
What's the price of your health and well-being?
What's the price of FINALLY looking and feeling beautiful in your own skin?
What's the price of being able to look in the mirror, knowing you look amazing?
What's the price of being able to turn heads, to get compliments from men, to know the feeling the moment you walk into a room everyone can't help but notice you and your beauty?
What's the price on making your friends and family just a tiny bit curious, and let's just say it... jealous?
You can't put a price on that!
First, let me ask you...
What will happen if you don't take action right now and reclaim your beauty?
Are you telling me you're giving up? You're resigning? You're letting go of your beauty and embracing the idea that your youth is lost forever?
My guess is you'll probably go back to old habits, old ways of eating and inevitably, have your natural beauty STOLEN from you by the foods you eat.
Listen, I don't want that to happen to you.
I want you to have the body and look you want. It's yours and you DESERVE it, don't you?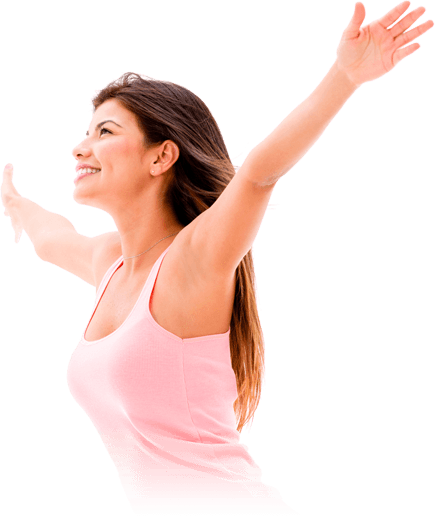 So let's make this a real easy decision, ok?
If you're reading this right now, odds are you're SERIOUS about your beauty, if you're committed to looking and feeling great, I want to reward you for that.
So because you're reading this page right now, you WON'T have to pay $147. You won't even have to pay $97. No...
Because I'm so committed to you seeing the results you want, I've convinced my publisher to offer a special one-time price... but ONLY if you promise to do me a simple favor.
And that's after you're done with the program, simply send me an email and give me your suggestions as well as share your success story with your results.
It'll inspire others to make the decision to unlock their beauty as well.
So if you promise to do just that (and I'll take you on your word), then my publisher agrees to offer the program to you today for the special price that you see below!
Think about it—that's less than half the price of a facial!
That's not just a fair price, that's a bargain!
And here's the best part...